Decorum
Christine Stanford – Priscilla Edwards – Yvonne Noworyta
Val Jackson – Diana Morrison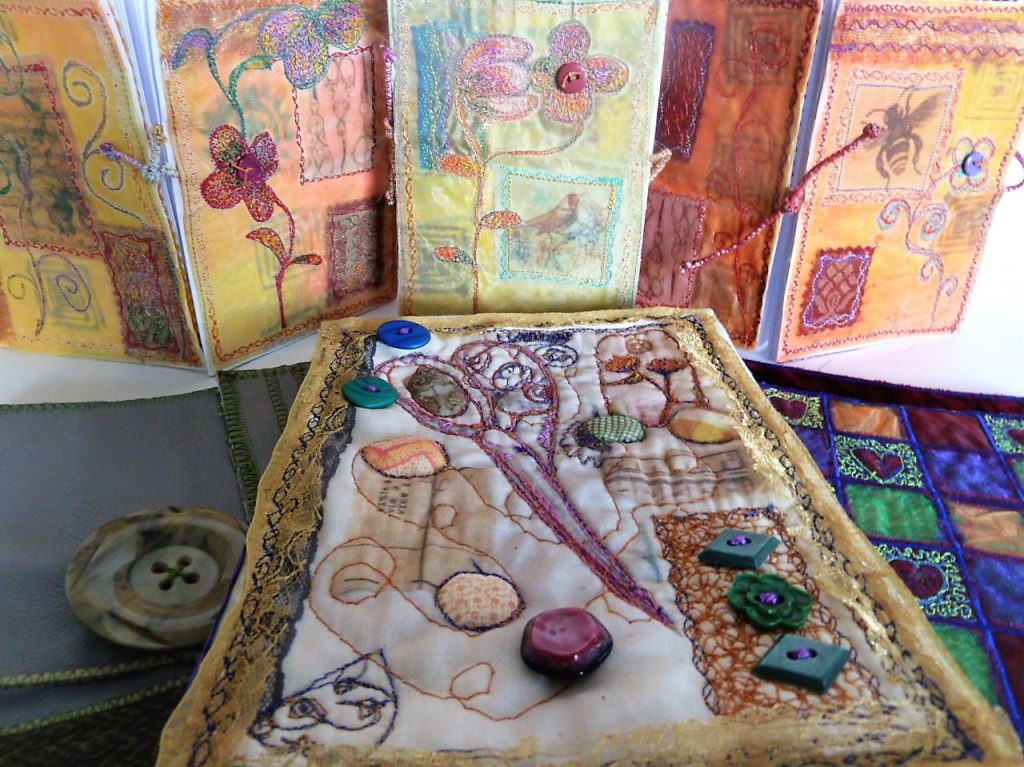 Priscilla Edwards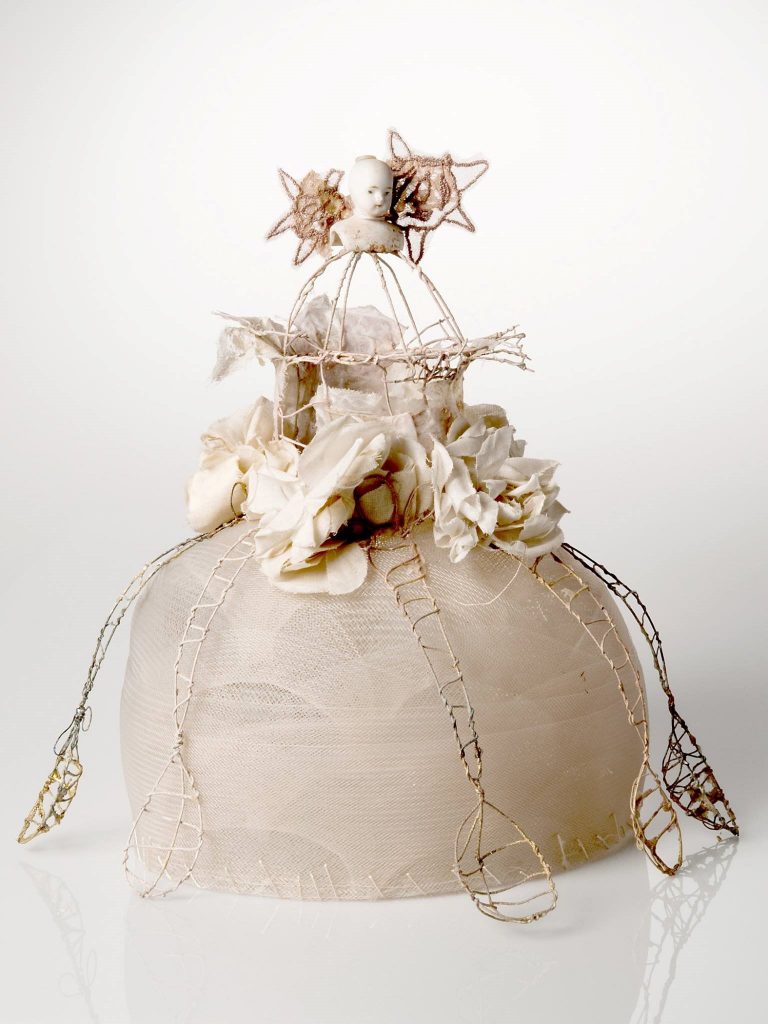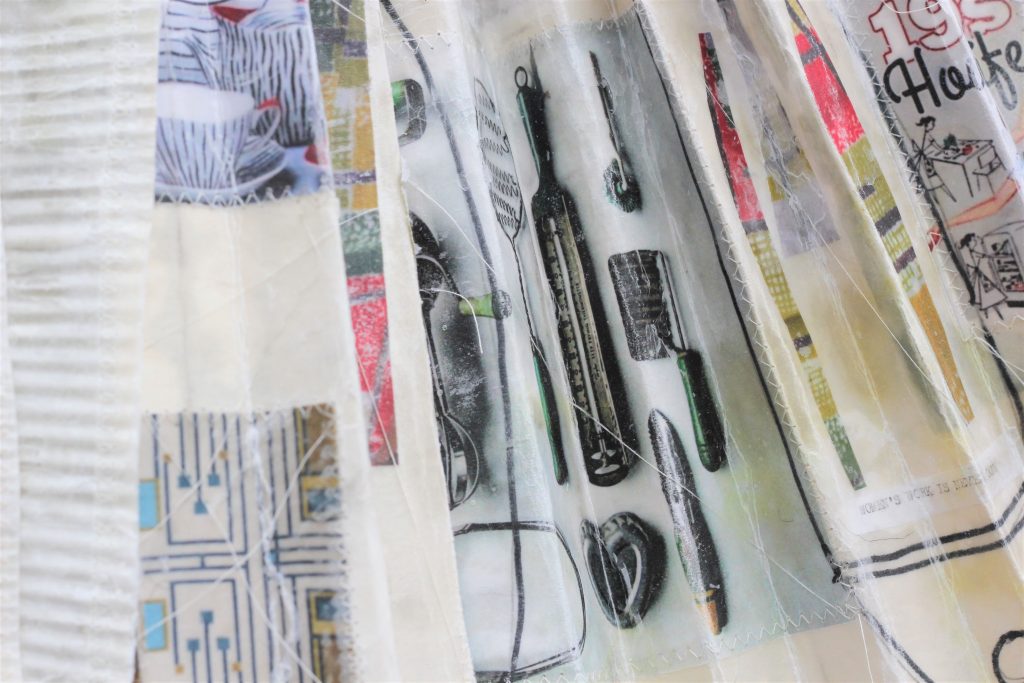 Decorum artists

Decorum Artists
Decorum and Friends
Retracing steps
Haworth Art Gallery Accrington
30th November 2019
Preview 12pm
Meet the artists
MIXED MEDIA MEMORIES WORKSHOP
The Exhibition finishes on February Saturday 8th 2020
M: 07802425944
MARKETPLACE STUDIOS STOCKPORT
Mixed Media Memories Workshop
Christine Stanford
Saturday 23rd November
10am – 4pm
£60.00 Including materials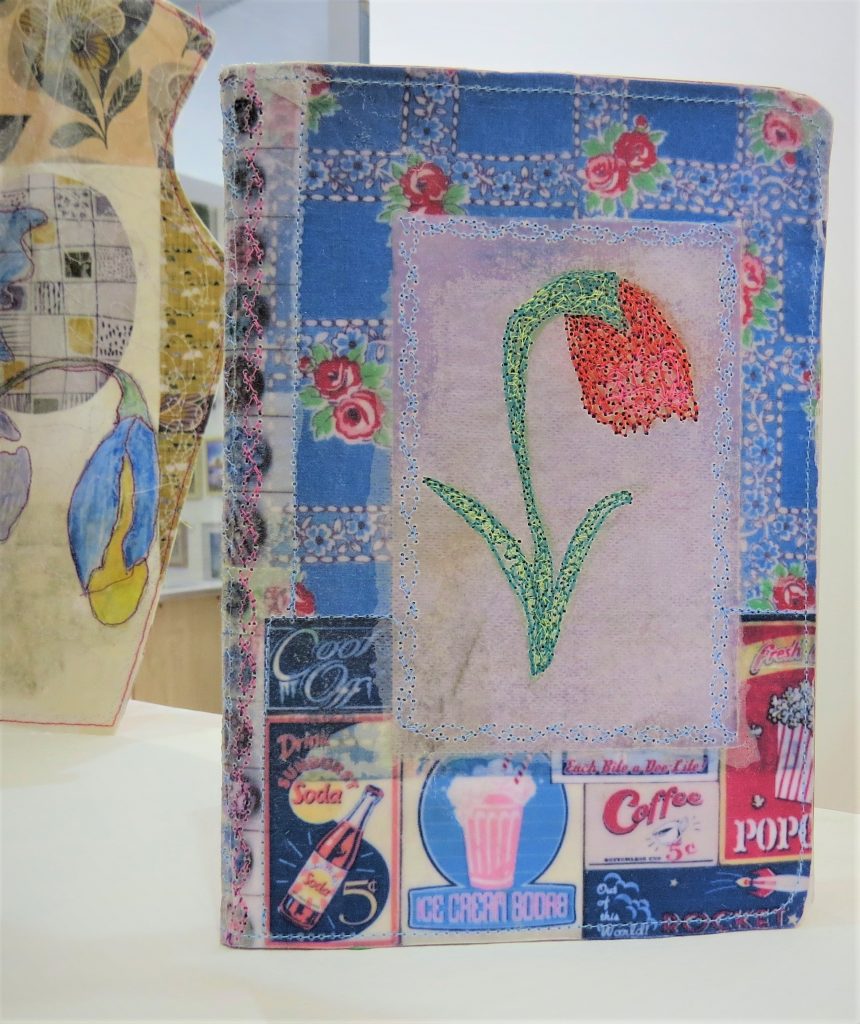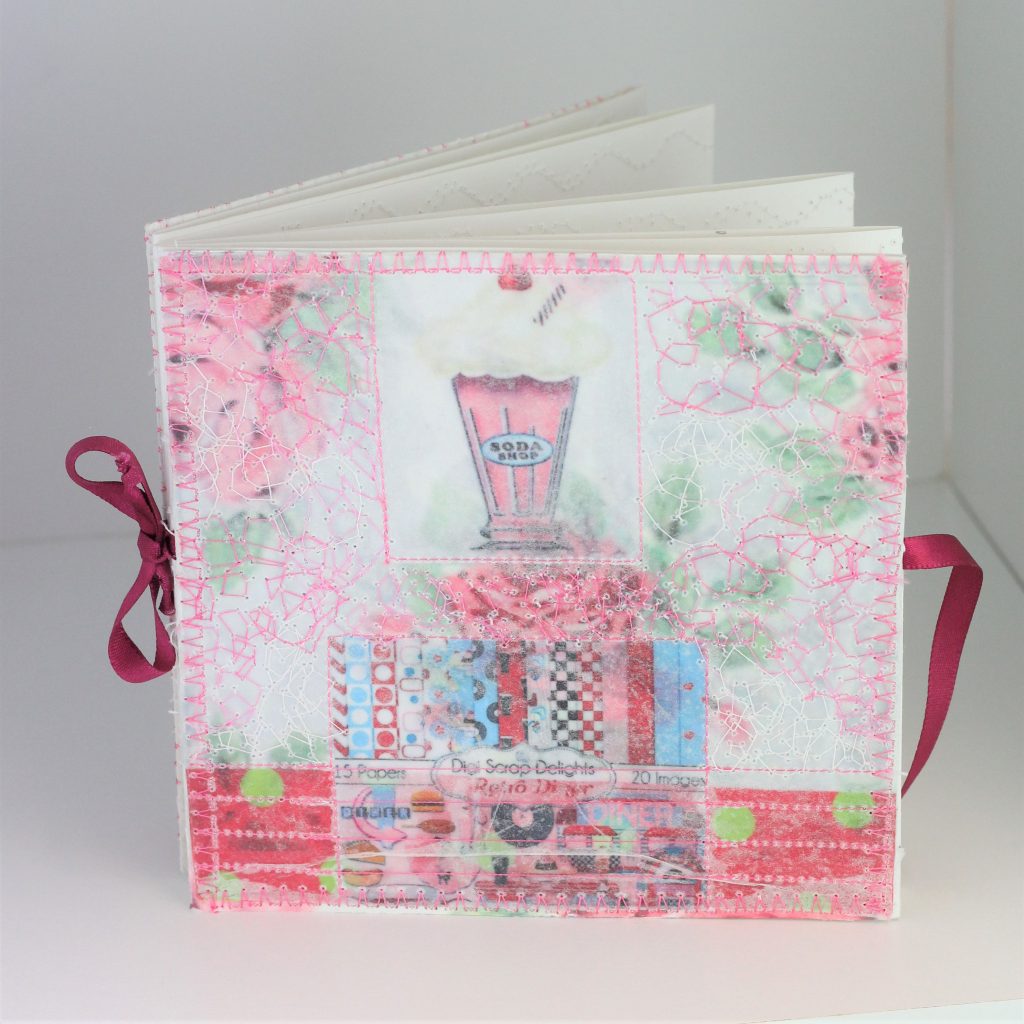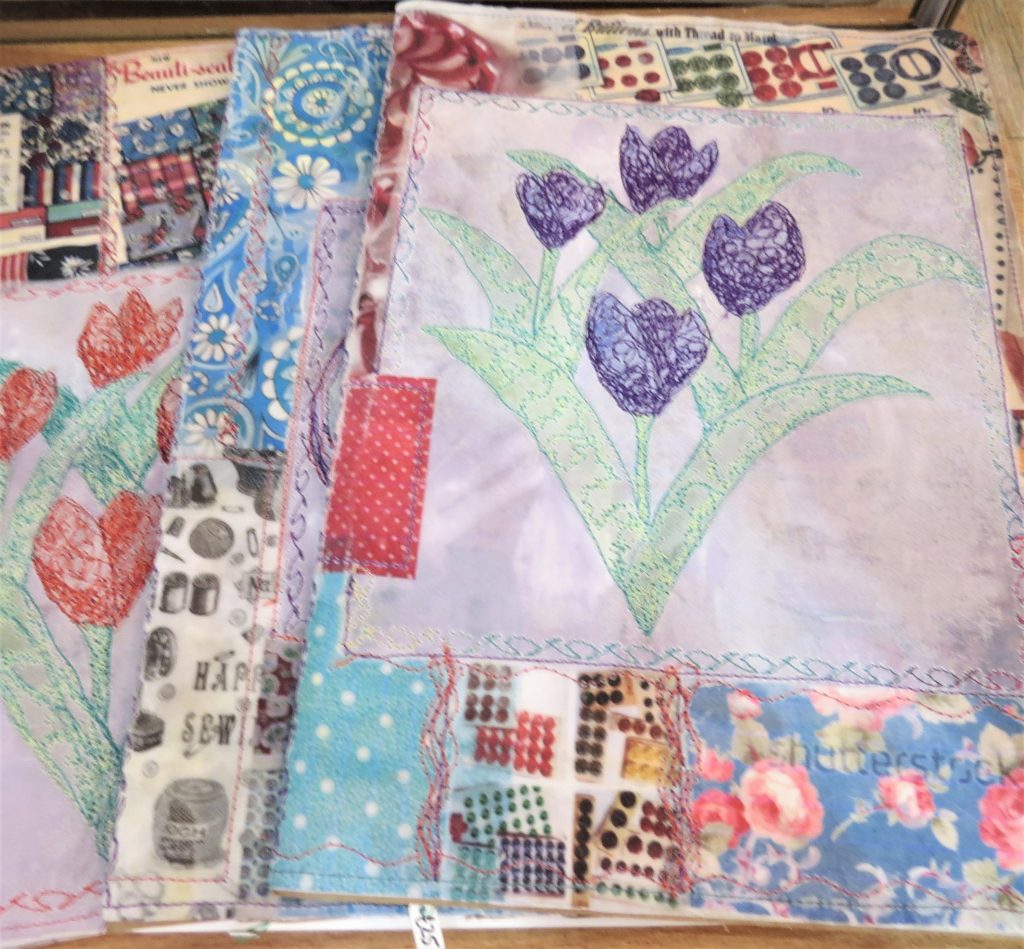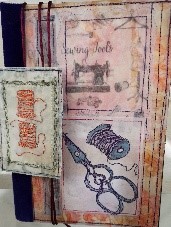 If you enjoy experimenting with mixed media techniques including embroidery, collage and montage, then this is a great opportunity to create a mixed media embroidery journal based on memories. You will be using layering techniques, with images and text, papers and fabrics, which will be fused together with wax. You will be able to embellish your work with embroidery, buttons, ribbons or lace and add this to your embroidered piece of memories.
The day will start with an introduction to my work looking at the techniques that I use to develop mixed media artwork for exhibitions and craft fairs. Followed by demonstrations and practical sessions where you will be shown how to develop your own techniques and processes
You will need to bring photocopied images from your personal collection of photographs or if you don't have any, there will be some available on the day, all other materials will be provided unless you have your own that you would like to use.
For more information please see my website
M: 07802425944