TEXTILE ARTIST AND TUTOR
Personal Statement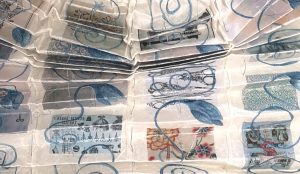 Retracing steps was the perfect opportunity for me to revisit my love of the opulence and grandeur of costume as an art form. My work has always had a strong theme of social history running through it with the emphasis being about woman's lives. The Haworth Art Gallery is the ideal setting for historical costume giving me inspiration in abundance. I decided to look back at my work from my days at Manchester Metropolitan University where I spent a lot of my time studying costume at the Platt Hall of costume and the Fashion Museum in Bath. Although I do get commissions to make costumes, with my work I like to challenge myself by using unconventional materials.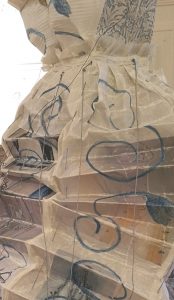 The work in this exhibition is based on costume from the 1900's which would have been the time when the Haworth was the residency of William Haworth and his sister Anne. The process of my work is a development of painting designs onto teabag paper and trapping images between layers of hot wax which I manipulate with stitch, pleating, touching, folding and embellished with buttons, and ribbons. The tools are a creation from looking at sewing implements that would have been used regularly.
Christmas at the Harris
Stories of Christmas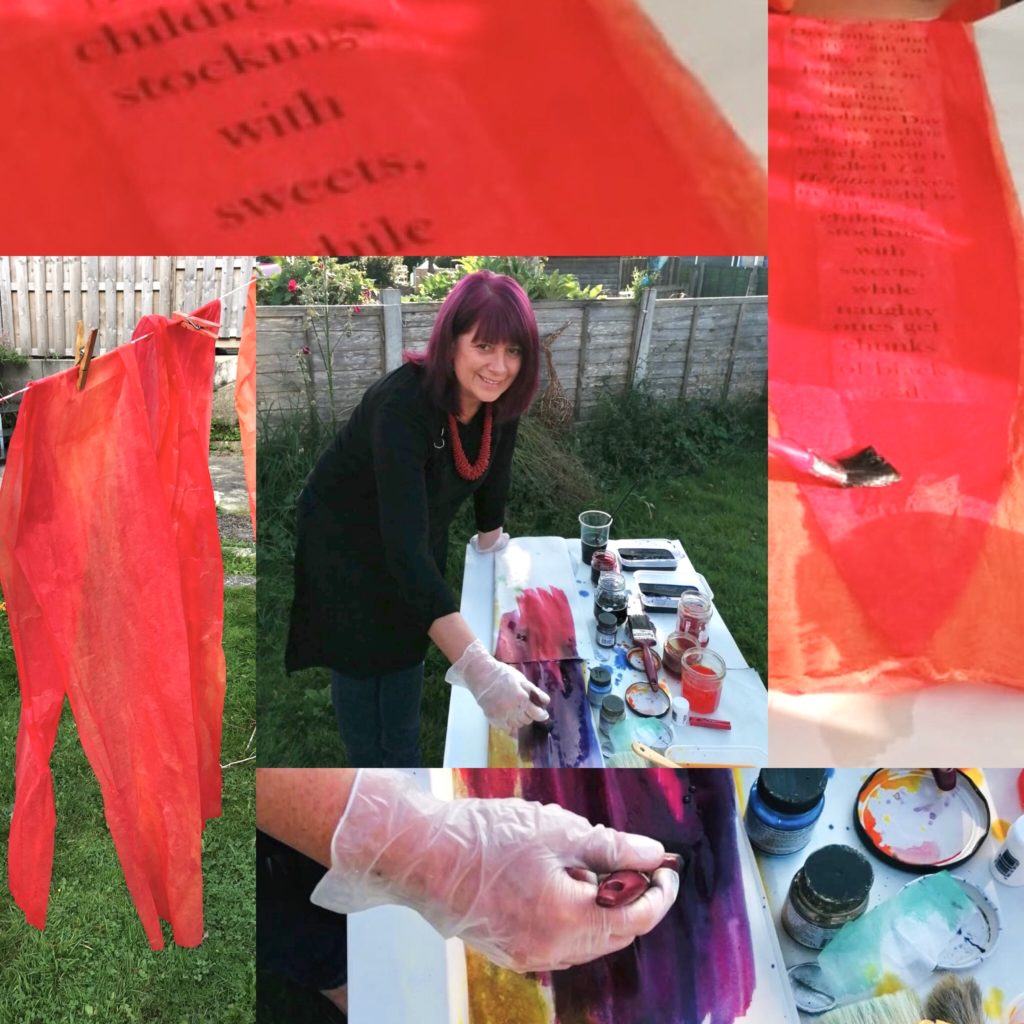 My proposal was to make 6 huge baubles with stories of Christmas, I wanted them to be ornate, whimsical and colourful and to appeal to families. Using the technique that I have established for my work which involves layering fabrics with teabag papers, painted and dyed in rich colours, then using hot wax and stitch with stories embedded between the layers.