Autumn Programme     WORKSHOPS & COURSES
OCTOBER
Priscilla Edwards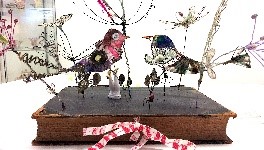 Book of Birds & Flowers        Thursday 10th    £65  10.30 – 4pm
You will create a garden of decorative sculptural flowers using wire, fabric, paper and paint. Then arrange your collection and add them to a vintage book base creating a stunning garden of flowers that lasts forever. They can be decorated however you wish using trimmings, buttons and hand-stitch. All abilities welcome and materials provided, just bring an unwanted book!
Diana Morrison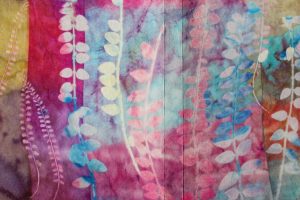 Heat Transfer Printing        Weekend Course  Saturday 12th & Sunday 13th £120
10am – 4pm each day
These workshops are led by Diana Morrison who has 20 years teaching experience teaching in Further Education.                                                                   
What you will learn on the workshops  
Disperse dyes are liquid dyes or crayons which are applied first  to paper and then transferred to fabric by applying heat. You will be shown how to use cut paper stencils and found objects as resist images applied to a variety of fabrics from silky crepe-de-chine to lace and velvet to create many vibrant surface effects on the first day. On the second day you will be shown how to embellish your new fabrics with stitch. No experience of drawing or painting is needed for the first workshop day so this is suitable for beginners or those with experience however some experience with a sewing machine is advisable  beginners or those with experience however some experience with a sewing machine is advisable for the second workshop day. You may bring your own machine or we can provide one for you.
Christine Stanford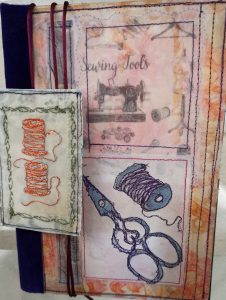 Mixed Media Memories         Saturday 19th October   £60   10am – 4pm
If you enjoy experimenting with mixed media techniques including embroidery, collage and montage, then this is a great opportunity to create a mixed media embroidery based on memories. You will be using layering techniques, with images and text, papers and fabrics, which will be fused together with wax. You will be able to embellish your work with embroidery, buttons, ribbons or lace and add this to your embroidered piece of memories. 
The day will start with an introduction to my work looking at the techniques that I use to develop mixed media art work for exhibitions and craft fairs. Followed by demonstrations and practical sessions where you will be shown how to develop your own techniques and processes
You will need to bring photocopied images from your personal collection of photographs or if you don't have any, there will be some available on the day, all other materials will be provided unless you have your own that you would like to use. There will be sewing machines available on the day, or you can bring your own if you prefer to.
Heather Fox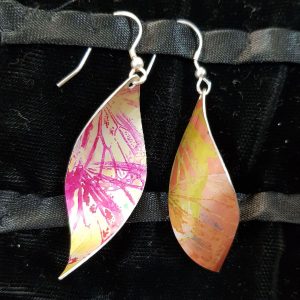 Aluminium jewellery making        Saturday 26th £60  10am – 4pm
In this one-day workshop students will be introduced to the world of anodised aluminium jewellery. In the morning we'll spend time experimenting with how to colour our aluminium with stamps, inks, dyes and dip-dying.  Then in the afternoon you will transform your pieces into pendants, earrings and cuffs. This one-day workshop is suitable for all abilities.
NOVEMBER
Karen Lester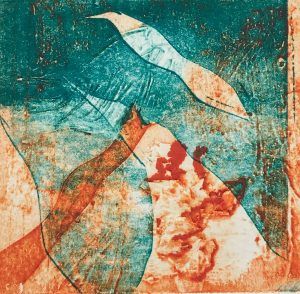 Collagraph Printing         Saturday 2nd   10am – 4pm £60
Discover the exciting printmaking techniques of collagraph. Working with card plates this one-day workshop introduces ways to create texture and tone using simple materials, gluing and cutting to make prints. 
Christine Stanford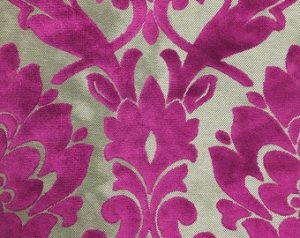 Dyeing Velvet & Devore Printing         Saturday 9th    10am – 4pm £60
This is an opportunity to experiment with printing techniques on velvet to create beautiful devore fabrics. You will learn how to create a design using stencils and a silk screen to print onto velvet. You will be able to dye your velvet to produce rich colours of your choice. This workshop is suitable for all levels, beginners through to the more experienced. Samples will be included in the price, however if you want to make a larger piece for example a scarf there will be a charge for the velvet and devore paste on the day depending on how much you would like to use.
Gilli Slater

Christmas Cards      Printing & Brusho   Saturday 23rd     10am – 12.30pm £30
Here is your chance to create unique Christmas cards on cotton fabric. You will learn how to use printing with lino blocks and masking techniques and add Brusho dye and sprinkles to make your own set of Christmas cards to take home with you.
No experience necessary, suitable for all abilities.
CREATIVE DAY     Christine Stanford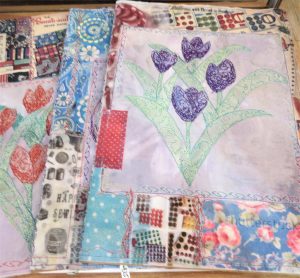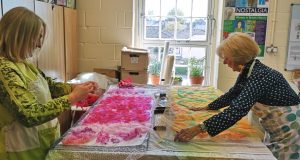 The first Monday of every month (excluding School holidays) Come along to my studio and take advantage of the space all facilities are available, and I will be there to offer advice to help you work on your own individual projects and finish off work. I will be open every Monday 10am – 4pm and you can pay on the day £30 for a full day or £15 for a half day either 10am – 1pm or 1pm – 4pm please phone or email to book a place.
Please contact me for more details
E: christinestanford2020@gmail.com
M: 07802425944