Mixed Media Memories Workshop
Saturday 16th February
10.00am – 4pm
£60.00 including all materials
Studio 8-4-4 Harpers Mill White Cross Lancaster LA1 4XQ
If you enjoy experimenting with mixed media techniques including embroidery, collage and montage, then this is a great opportunity to create a concertina book based on memories. You will be using layering techniques with images and text, papers and fabrics, which will be fused together with wax. You will be able to embellish your work with embroidery, buttons, ribbons or lace and add this to your concertina book of memories. All materials will be provided on the workshop unless you have any specific materials that you would like to bring to use. Suitable for age 14yrs +, refreshments will be provided on the day, however you will need to bring lunch or alternatively Lancaster Town Centre is only 5 minutes walk away where  you can buy lunch.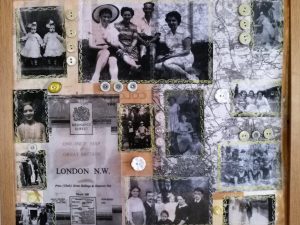 Short courses
Introduction to Drawing
Thursday 14th February – 21st March
5 Weeks
£250.00
If you would like to learn how to draw and don't know where to start then this course is ideal. You will start at the beginning and learn about the best art media and equipment to use. The course will involve exploring materials and techniques to produce a series of experimental and observational drawings. You will be working in a warm friendly setting and the course will be relaxed and enjoyable. This is an introduction to drawing which can lead onto the designing and embroidery course.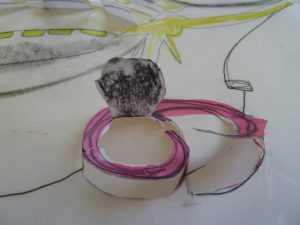 Introduction to Embroidery
 Thursday 28th March – 25th April
5 Weeks
£250.00
Learn how to create beautiful embroidery by hand and machine. over 5 weeks you will have the opportunity to experiment with a wide range of techniques including hand stitches, machine patterns and free machining. By the end of the course you will be able to create individual exquisite individual embroidery pieces. All materials are included on the course, Sewing machines are available but must be booked in advance. Tea, Coffee and Biscuits will be provided, you can bring lunch or Lancaster Town Centre is 5 minutes walk away where you can buy lunch.
SPECIAL GUEST CELEBRATED ARTIST 
PRISCILLA EDWARDS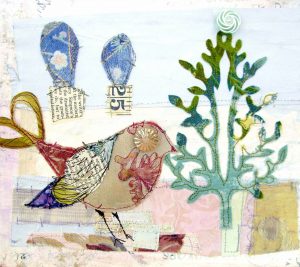 Mixed Media Embroidery Hanging
2 days Saturday 9th & Sunday 10th March 10.30 – 4pm
£130.00
Over this 2-day workshop you will create a contemporary mixed media textile hanging for your wall. Using various fabrics, acrylic paints and machine stitch you will design and make a 2D piece that allows you to experiment working with variety of materials and techniques. This is a fantastic workshop for anyone who would like to explore a mixed media approach to stitched textiles and develop their own personal style. Some machine embroidery experience would be an advantage but is not essential.
For more information about of the workshops or courses please contact
Christine Stanford
e: christinestanford2020@gmail.com
m: 07802425944