Book Binding
Patrick Fox
Saturday 7th & Sunday 8th December
This is a wonderful opportunity to work with the talented book artist
Patrick Fox. He will take you through the step by step process of
creating your own book using hand-marbled endpapers, decorative
covers and a ribbon bookmark. Learn the specialist techniques in
constructing the sections that are sewn together to create a beautiful A5 96-page hardback notebook which is yours to keep, treasure or give to a special friend.
CREATIVE DAY     Christine Stanford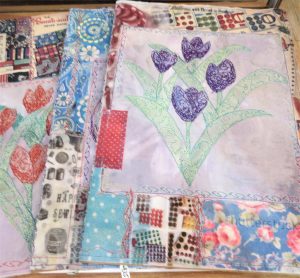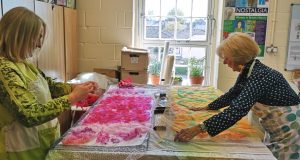 The first Monday of every month (excluding School holidays) Come along to my studio and take advantage of the space all facilities are available, and I will be there to offer advice to help you work on your own individual projects and finish off work. I will be open every Monday 10am – 4pm and you can pay on the day £30 for a full day or £15 for a half day either 10am – 1pm or 1pm – 4pm please phone or email to book a place.
Please contact me for more details
E: christinestanford2020@gmail.com
M: 07802425944